2 more UFO baby quilts finished
These 2 baby quilts were quilted very quickly.  That's easy to do when they're already sandwiched and ready to quilt.  And they are small!
I estimate that they used approximately 3.5 yards each.  Along with the baby quilt I showed on Friday – I figure that's 10.5 yards of fabric …
The 4 Christmas placemats used about 2.5 yards … so a total of 13 yards this week.  WooHoo!
Trunk Shows
I presented 2 trunk shows at a guild last week.  It was a lot of fun to show my quilts and talk about my quilting journey.  In between the afternoon and evening meetings, I taught at their "Between" session and demonstrated binding by machine.  I will write a tutorial on machine binding, soon.
Anyhow, one of the ladies asked how I could exist without buying a lot of fabric.  I told her that not going through the door of fabric stores, not shopping online and keeping an account on this blog has helped a ton.  Also, having a frequent look at what I do have – well, that helps as well.  One thing that I haven't included is the fabric that people give me … their scraps … Even when I try to refuse, somehow the bag comes home with me. Groan!
Stash Report
Fabric Used this Week:     13 yards  
Fabric Used year to Date:  162.5  yards
Fabric Added this Week:    0  yards 
Fabric Added Year to Date:   54 yards
Net Fabric used for 2017:   108.5 yards  
A Happy Dance for a net use of over 100 yards of fabric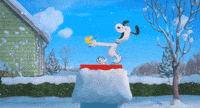 UFO tally
2017   Completed
Jan:           2
Feb:           0
Mar:          0
Apr:          0
May:          2
June:          4
July:          0
Aug:          1
Sept:          2
Oct:           5 (all baby quilts – 1 gifted, 4 to be donated)
30  UFO's left to complete.
Linking to:
SaveSave